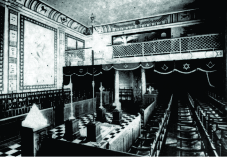 Poštovani posetioci,
Od prvih dana nastanka moderne ili spekulativne masonerije javila su se pitanja o regularnosti odnosno neregularnosti masonskih loža kao i o njihovom međusobnom priznavanju, odnosno nepriznavanju. Iako su odgovori dati još pre tri veka, redovno ima pokušaja da se Osnovna načela Bratstva izmene i da im se dodeli neko drugo tumačenje. Slobodni zidar ili mason nije zaštićen naziv (brand name), te i ne začuđuju želje raznih organizacija, u kojima članovi, muški ili ženski, opasuju kecelje smatrajući da će samo tako poneti ovo časno ime.
Upozoravamo Vas da u Srbiji i na nekoliko internet sajtova razne paramasonske i samozvane masonske organizacije pokušavaju da se predstave kao regularne i priznate slobodnozidarske velike lože. Neke od njih neovlašćeno nose čak i ime naše "Regularne Velike Lože Srbije".
Regularnost koja krasi Regularnu Veliku Ložu Srbije predstavljaju i međunarodna priznanja iz preko 140 regularnih Velikih Loža širom sveta i sa svih kontinenata, a najpre priznanje od strane "majke svih Velikih Loža" – Ujedinjene Velike Lože Engleske (United Grand Lodge of England). Takođe, to potvrđuje i priznanje Svetske konferencije Velikih Masonskih Loža kojom je potvrđen kontinuitet i nasleđe Velike Lože Srba, Hrvata i Slovenaca "Jugoslavija" od dana njenog osnivanja 1919. godine. Ova priznanja obezbeđuju Regularnoj Velikoj Loži Srbije status jedine slobodnozidarske suverene, regularne i međunarodno priznate slobodnozidarske obedijencije u Srbiji.
Molimo Vas da to imate u vidu prilikom posete postojećim sajtovima i obraćanja Regularnoj Velikoj Loži Srbije. Savetujemo Vam da prilikom poseta sajtovima naših prijateljskih Velikih Loža (Ujedinjena Velika Loža Engleske, Ujedinjene Velike Lože Nemačke i ostalih evropskih i drugih Velikih Loža sveta), ove činjenice proverite na njihovim listama prijateljskih i priznatih Velikih Loža i preko postojećih linkova ka RVLS.
KORISNI LINKOVI:
SPISAK VELIKIH LOŽA IZ SVETA SA KOJIMA REGULARNA VELIKA LOŽA SRBIJE IMA MEĐUSOBNA PRIZNANJA:
EVROPA:
Grand Lodge of Andorra
Grand Lodge of Armenia
Grand Lodge of Austria
Regular Grand Lodge of Belgium
Grand Lodge of Bosnia and Hercegovina
United Grand Lodge of Bulgaria
Grand Lodge of Croatia
Grand Lodge of Cyprus
Grand Lodge of the Czech Republic
Grand Lodge of Denmark
United Grand Lodge of England
Grand Lodge of Estonia
Grand Lodge of Finland
Grande Loge Nationale Française
United Grand Lodges of Germany
Grand Lodge of Greece
Symbolic Grand Lodge of Hungary
Grand Lodge of Iceland
Grand Lodge of Ireland
Grande Oriente of Italy
Grand Lodge of Luxembourg
Grand Lodge of Macedonia
Sovereign Grand Lodge of Malta
Grand Lodge of Moldova
National Regular Grand Lodge of the Principality of Monaco
Grand Lodge of Montenegro
Grand East of the Netherlands
Grand Lodge of Norway
National Grand Lodge of Poland
Regular Grand Lodge of Portugal (Legal)
National Grand Lodge of Romania
Grand Lodge of Russia
Grand Lodge of the Republic of San Marino
Grand Lodge of Scotland
Grand Lodge of Slovakia
Grand Lodge of Slovenia
Grand Lodge of Spain
Grand Lodge of Sweden
Grand Lodge Alpina of Switzerland
Grand Lodge of Turkey
Grand Lodge of the Ukraine
AFRIKA:
Grand Lodge of Gabon
Grand Lodge of South Africa
AZIJA:
Grand Lodge of the State of Israel
Grand Lodge of Japan
Grand Lodge of India
Grand Lodge of Azerbaijan
AUSTRALIJA:
United Grand Lodge of New South Wales and the ACT
Grand Lodge of Queensland
Grand Lodge of South Australia and Northern territory
Grand Lodge of Tasmania
United Grand Lodge of Victoria
Grand Lodge of Western Australia
KANADA:
Grand Lodge of Alberta
Grand Lodge of British Columbia and Yukon
Grand Lodge of Canada in the Province of Ontario
Grand Lodge of Manitoba
Grand Lodge of New Brunswick
Grand Lodge of Newfoundland and Labrador
Grand Lodge of Nova Scotia
Grand Lodge of Prince Edward Island
Grand Lodge of Quebec
Grand Lodge of Saskatchewan
JUŽNA AMERIKA:
Grand Lodge of Argentina
Grand Lodge of Chile
BRAZIL:
Grand Orient of Brazil
Grand Lodge of Acre-GLEAC
Grand Lodge of Alagoas
Grand Lodge of Amapa
Grand Lodge of Amazonas-GLOMAM
Grand Lodge of Bahia
Grand Lodge of Ceara
Grand Lodge of Federal District of Brasil
Grand Lodge of Espirito Santo-GLMEES
Grand Lodge of Goias
Grand Lodge of Maranhao
Grand Lodge of Matto Grosso
Grand Lodge of Matto Grosso do Sul
Grand Lodge of Minas Gerais
Grand Lodge of Para
Grand Lodge of Paraiba
Grand Lodge of Parana
Grand Lodge of Pernambuco
Grand Lodge of Piaui
Grand Lodge of Rio de Janeiro
Grand Lodge of Rio Grande do Norte
Grand Lodge of Rio Grande do Sul
Grand Lodge of Rondonia
Grand Lodge of Roroima
Grand Lodge of Santa Catarina
Grand Lodge of Sao Paulo
Grand Lodge of Sergipe
Grand Lodge of Tocantins
Central America:
Grand Lodge of Cuba
Grand Lodge of Puerto Rico
S.A.D.:
Grand Lodge of Alabama
Grand Lodge of Alaska
Grand Lodge of Arkansas
Grand Lodge of California
Grand Lodge of Colorado
Grand Lodge of Connecticut
Grand Lodge of Delaware
Grand Lodge of District of Columbia
Grand Lodge of Florida
Grand Lodge of Georgia
Grand Lodge of Hawaii
Grand Lodge of Idaho
Grand Lodge of Illinois
Grand Lodge of Indiana
Grand Lodge of Iowa
Grand Lodge of Kansas
Grand Lodge of Kentucky
Grand Lodge of Louisiana
Grand Lodge of Maine
Grand Lodge of Maryland
Grand Lodge of Massachusetts
Grand Lodge of Minnesota
Grand Lodge of Mississippi
Grand Lodge of Missouri
Grand Lodge of Montana
Grand Lodge of Nebraska
Grand Lodge of Nevada
Grand Lodge of New Hampshire
Grand Lodge of New Jersey
Grand Lodge of New Mexico
Grand Lodge of New York
Grand Lodge of North Carolina
Grand Lodge of North Dakota
Grand Lodge of Ohio
Grand Lodge of Oklahoma
Grand Lodge of Oregon
Grand Lodge of Pennsylvania
Grand Lodge of Rhode Island
Grand Lodge of South Carolina
Grand Lodge of South Dakota
Grand Lodge of Tennessee
Grand Lodge of Texas
Grand Lodge of Utah
Grand Lodge of Vermont
Grand Lodge of Virginia
Grand Lodge of Washington
Grand Lodge of West Virginia
Grand Lodge of Wisconsin
Grand Lodge of Wyoming